Research Library of the Polish Composers' Union
Archive materials about Michał Spisak came back Pałac Zagłębia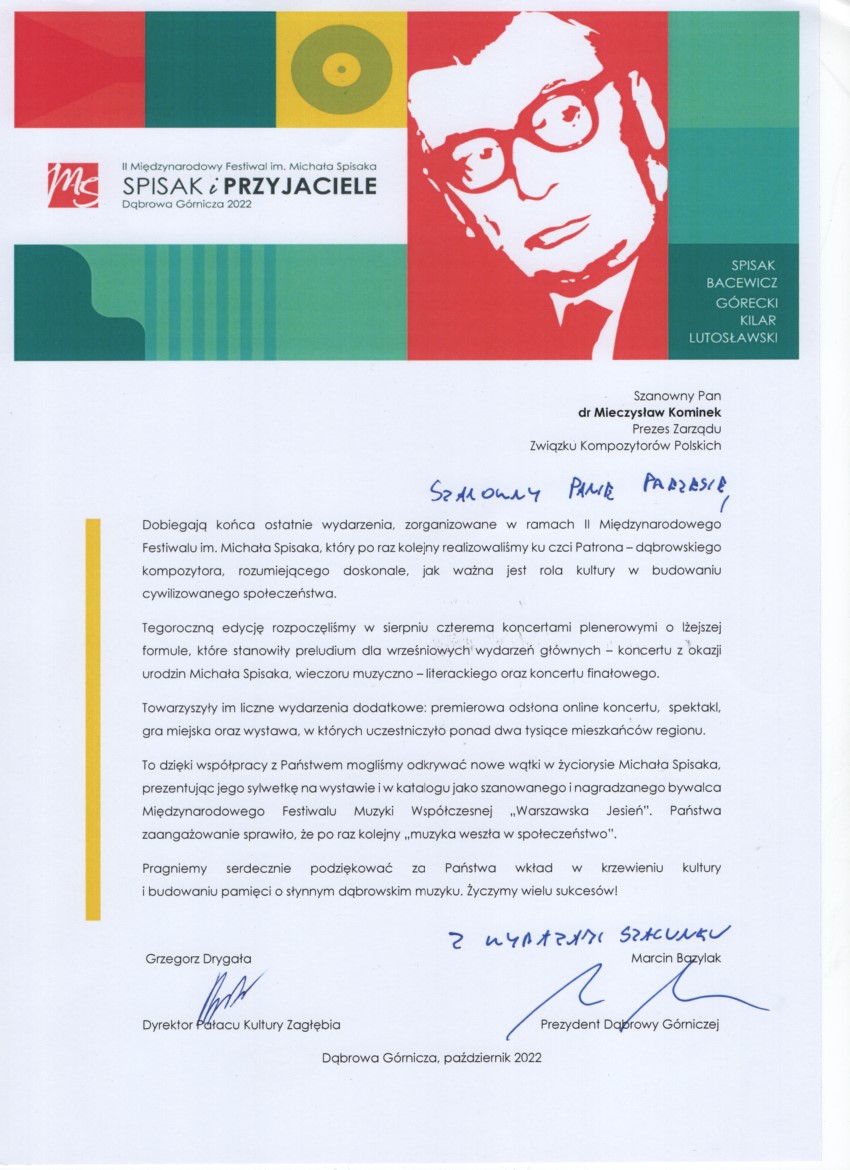 A letter to the Polish Composers' Union from Pałac Zagłębia
2022-12-15
We are extremely happy we had a chance to co-operate with
Pałac Zagłębia in Dąbrowa Górnicza
during preparations of an exhibition focused on Polish composers Michał Spisak.
The exhibition is closed, nevertheless we believe it was a good artistic experience for all its visitors.
We got a very kind letter Pałac Zagłębia which is displayed here. Once more we thank all the fantastic persons we met during that project.
Polish catalogue of the exhibition released by the main organiser is displayed here:
Katalog wystawy
.
X